Marble Floors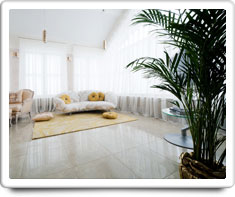 Marble Floors are a type of flooring made from natural stone.

Marble Floors are typically constructed using thin square or rectangular-shaped tiles, which have grouting material in between them to hold them in place.

Marble is a very hard, but porous surface. Spills should be cleaned up immediately to keep stains from seeping into the surface pores of the marble flooring.
Shown in the 'Routine Care' section are the recommended routine maintenance tasks for your marble floors. The 'Q & A' section shows answers to common questions. And the 'Articles' section provides helpful articles about your marble floors.
Marble Floors




Compliments of

The Property Inspection Pros
Jeff Duncan
760-525-5340