Energy Rates
Question Topic
Alternative Electricity Supplies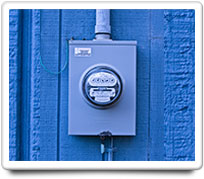 Home-Wizard™ calculates your ideal home care program to avoid problems with your Energy Rates, but sometimes trouble can still occur. Here are answers to questions about alternative electricity supplies.
Energy Rates




Compliments of

The Property Inspection Pros
Jeff Duncan
760-525-5340
Q & A
So far, no question have been submitted yet.